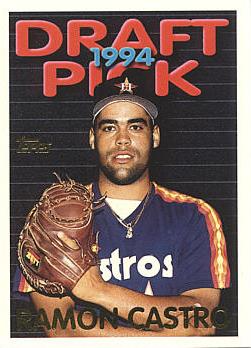 The Mets were awesome today. I originally feared another loss, due to the slightly above replacement level production of Julio Franco, Ramon Castro and Paul Lo Duca and below replacement level production of Chris Woodward in the lineup, while facing the resurgent Big Eunuch.
Instead, things turned out pleasantly. It was apparent from the get-go, as the patented 2006 Mets production took hold in the first inning. Reyes got on with something that wasn't really a hit, followed by good, solid contact from Lo Duca and the big RBI hit from the big boys.
David Wright gapped the two-run double, and from there everything went the Mets' way. Trachsel pitched well enough and worked his way out of a few jams, while the bulk of the lineup was contributing, despite the absences of Floyd, Valentin and Delgado and the presence of an overrated and powerless hitter at DH.
It was the first in the Mets' last five games, after a crushing sweep from the Red Sox.
And after it, though, I didn't feel so bad. I figured that it was going to happen eventually, despite the success of the 2006 Mets.
And there were also World Cup games on TV. And the NBA draft. And free agency starting up in the NBA and NHL.
So, now's a good time for the Mets to get hot again. Especially with the young Marlins hot on their trail at 11 games behind.
Seriously, though, Willie needs to learn that the Duck is not Mike Piazza. He's not Javy Lopez. Hell, he's hardly even former Met utilityman Luis Lopez. Despite his struggles against lefties, it would make a lot more sense to DH Cliff Floyd or even Jose Valentin. The move paid off today but it didn't really serve much purpose against the Sawx.
Julio Franco? I know you think, just because you should be in a nursing home, that you can do everything, but don't try to become the closer by screwing Wagner over.
He had to field that bad throw because if the Yankees somehow turned it into a rally, the WFAN callers would be up in arms about what a bum he was.
Julio's fault.
On another note, did anyone boo when Derek Jeter grounded into that double play today? Of course not.
Because he's "clutch".
Tomorrow: Sunday night is Soler Night! Righties drink free!
let's go mets.